We are offering all types of packaging services using all type of materials ranging from steel, wood, plastic, cardboard and corrugated paper to bubble and stretch wrap. We pack either at the customers' premises or at our own facilities. It is our aim to provide you with up-to-date information available from international regulatory bodies on matters relating to the regulations controlling the import and export of wooden packaging.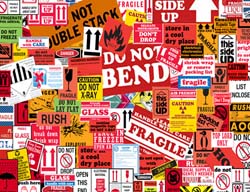 Ever so often an existing plant or production line must be relocated. This requires precise planning and job execution. Our approach is to work in partnership with our clients to develop solutions tailored specifically to the project in hand. Each project has a dedicated project management team allocated to it, whose first job will be to analyze exactly what your needs and requirements are. The same team will work with the customers through all stages of the project to make sure that there is continuous control and consistent management throughout.
We offer domestic or international relocation services.
Factory Relocation:
Inspection and Analysis
Method Statement /
Risk Assessment
Material Tracking
Dismantling
Packing
Labeling
Transportation
Unpacking
Setting Up
Packing:
Packing Consultation
On-/Offsite Packing and Crating
Vacuum Packing
Corrosion Prevention
Container Packing and Stowing
Crates
Cases
Pallets
Skids