Our air freight services provide our customers with a full portfolio of standard and specialized air freight solutions. Our global network gives us the ability to offer worldwide coverage and local know-how to our customers, while still providing the close personalized service we have become known for.
Our well established connections allow us to provide you with reliable and uninterrupted services and guaranteed space all year round. Our air freight experts offer several different service levels depending on the lead time given to us guaranteeing that the goods arrive at destination within the required schedule. Cost savings can be offered by choosing consolidated services or flights via major carriers' cargo hubs.
Besides offering direct and deferred services we offer a combined "sea-air" service that creates major freight savings. With the sea-air service the cargo travels the first leg of the journey from Asia to overseas markets by ocean carrier and the second leg by air carrier. While offering major cost savings over a direct air freight service the transit time with this sea-air service is still considerably faster than a traditional ocean freight service.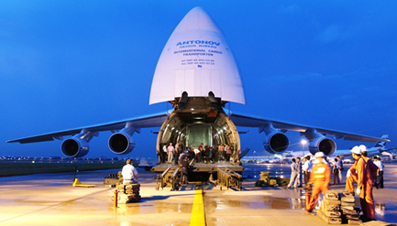 Core Services:
Airport to Airport
Door to Door
Consolidated
Direct
Charter
Guaranteed Space
Express and Time-Definite
Perishables
Heavy Lifts
Sea-Air Cargo
Value Added Services:
Export Packing and Crating
Documentation
Transport Insurance
Warehousing
Web-Based Real-Time Track and Tracing